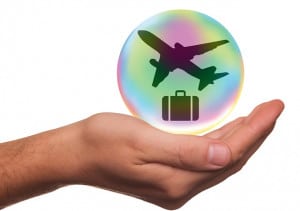 Planning an international travel requires much attention to minute details since things are not the same as they are back home. With limited to no access for amenitiesthat are commonly known and found in India, foreign countries are far different. At these times, even a case of lost bag can cause discomfort throughout your trip. But not when you have travel insurance policy. A travel insurance cover acts like a safeguard against unexpected situations like flight cancellations, lost baggage and even the unimaginable, medical emergencies. 
This article mentions some important reasons why you it is mandatory to get a travel insurance for your overseas trip – 
#1 Unforeseen medical exigencies
While you can chart down every small detail in your itinerary, medical emergencies arise when you least expect them. At such times, you are not prepared mentally as well as financially to deal with it. An unexpected medical emergency in a foreign soil can soon turn your leisure trip into a nightmare. This is when a travel insurance policy comes handy. This travel policy includes coverage for medical emergencies and serves as an excellent backup plan to deal with then unexpected situations. Since the cost of healthcare overseas is about three to five times more expensive, even a minor medical procedure can burn a hole in your wallet and ruin your trip. Having a travel policy at these times can help cover these minor procedures along with any serious ailments too. Thus, it is recommended you buy one, especially travel insurance for senior citizens. 
#2 Familiarity in foreign land
Having a travel insurance policy helps to have a friend in an unfamiliar place. In some places with language barriers, like some parts of European countries, Schengen travel insurance can be helpful. The round-the-clock customer support can help you even in translating and overcoming these communication barriers. Apart from the above-mentioned medical emergencies, any case of lost documents is also covered under the policy coverage. This way you need not worry about whom to approach when you are lost and need help. 
#3 Personal liability cover
Without any intention, you might end up injuring a person or causing damage to a third-party property. As a consequence, you might be liable to pay for these damages, the personal liability cover of your travel insurance policy helps. Here, the insurance company reimburses these costs of damages that you might be required to pay. 
#4 Loss of travel related items
A travel insurance policy also includes cover for non-medical emergencies. These events involve loss of baggage, trip cancellations, change in itinerary, missed flights or even loss of crucial documents like your passport. Some insurance plans even offer compensation for rejection of your visa too. These are some travel-related hiccups that are only faced once your journey commences and thus a travel insurance policy helps to take care of the financial loss due to them. 
#5 Mandatory requirement
Lastly, some countries make it mandatory to have travel insurance policy. Certainly, these terms are listed at the time of visa application and must be carefully read. So, as a regulatory requirement, it becomes critical to have a travel insurance policy.
These are some essential reasons to purchase a travel insurance plan as a part of your overseas travels. Remember having these benefits to rely upon in troubled times can relive you of mental stress and unnecessary hassles. Insurance is the subject matter of solicitation. For more details on benefits, exclusions, limitations, terms and conditions, please read sales brochure/policy wording carefully before concluding a sale.