Allianz is a leader in roadside assistance services in India. They are one of the most preferred companies for seeking roadside assistance. This company has a presence in over 900 locations across India and responds to over 35 lakh calls in a year. If you are in India and looking for roadside assistance, we recommend opting for something from Allianz. They have flexible packages, and you can get a quote from them. The subscription of Allianz roadside assistance is available for multiple years as well, which can save you some fees. Check out more information about this wonderful roadside assistance.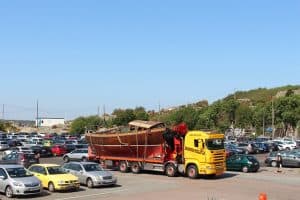 More Information on
There are two options in the annual plan for roadside assistance. The first option is priced at Rs 1899, and the Elite Plan is priced at Rs 2999. Both the plans offer coverage across India; however, the number of services offered is 5 in the elite plan compared to 3 in the standard plan. You get free towing services of up to 50 km in the standard plan, and there is no limit in the unlimited plan. Both the plans offer 5 Litres of free fuel delivery, and they also offer lost key, flat tyre assistance, battery jump start and other similar services. The standard pack also gets taxi benefits on the actual price; however, in the elite plan, you get 50 Kms of complimentary taxi. If you are away from home, the Elite plan also provides one-night free accommodation for one night. other good alternative for Allianz is AMA Roadside Assistance .
Allianz Roadside Assistance Contact Number
Getting support from Allianz roadside assistance is easy. You need to call 1800 419 8582 from any mobile or landline. This is a toll-free number. Once you are on a call with them, share your registered mobile number and other information, and the support will be on your way. Since they are in over 900 cities, roadside assistance will be helpful across the country. So, what are you waiting for? Log on to their Website and enroll for roadside assistance today.