Canadian Tire is one of the most trusted brands in the country. It has been present for more than 90 years, and it has become the most preferred brand in the country. The brand started offering roadside assistance in 1981, and it was called Canadian Tire Roadside Assistance. They have exceptional customer service and are known for their ethical practices. You can check out more information about the Canadian Tire Roadside Assistance in the sections below.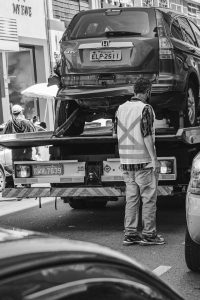 Different Plan Options
There are two types of plans available in Canadian Tire Roadside Assistance. One of them is member-based plans, and the second one is vehicle-based plans. The member-based plans are there to provide coverage to the registered members. They can be driving any vehicle, and they will get coverage for whatever car they are driving. The vehicle plans are different. Under the vehicle plans, the cars are covered irrespective of the fact by whom it is driven. So before you proceed with the purchase, you need to understand your driving pattern and buy a plan accordingly.
Coverage
Under the membership plan, there are different coverage options. It starts at $69.95 per year and goes up to $99.95 for the top-tier plan. You also have a family pack in these plans, which can cover up to 5 members. Under the vehicle plans, two options are available in the same price range. The coverage details are listed below.
Limit of 3 to 10 Service Calls
Towing Limit between 10 Km and 200 Km
Flat Bed Car Carries
Battery Boost
Flat Tire Replacement
Lockout Services
Fuel Delivery
Extricating & Winching
Trip Accident Assistance Up to $300.
Canadian Tire Roadside Assistance Contact Number
In an emergency, you can call 1 888 727 7478, and Canadian Tire Roadside Assistance will reach you as soon as possible. Their official email address is roadsideassistance@canadiantire.ca. In addition, you can buy your membership by visiting their official website, roadsideassistance.canadiantire.ca.