Debt relief is the call of the hour. We all need quick solutions to sort out our debts. But not all debt relief options are trustworthy. To be very frank one must step cautiously when it comes to dealing with external agencies to consolidate or settle your debts. However it has become increasingly necessary to seek debt relief through professionals. Here are few debt relief options that you can choose from.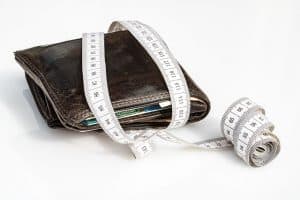 1.  Debt Settlement: Debt settlements are generally executed by settlers who work out with creditor's different ways of reducing debts.
2.  Debt Negotiation: Debt negotiation generally involves paying off a certain portion of the debt negotiating the remaining amount to be payable at a later date.
3.  Sound Financial Planning: Working towards self-repayment and putting in place a sound financial plan is a very good way towards debt relief. Keep financial records, cut off expenses, live frugally and watch out your expenses – following these simple steps can help you achieve a considerable amount of relief from the debt in hand.
4.  Debt Consolidation Loans: Loans are available that you can utilize towards payment of your debts. Such loans however mean yet another burden on you. But one consolidated loan with one set of interest and service fees can often be a better option than paying for several interests and fees.
5.  Filing for bankruptcy: Bankruptcy is often considered the last resort when one has no other way of addressing the debts. It is the last resort because it affects the credit record adversely and getting credit in future becomes difficult.
6. Debt Management :   Debt Management involves enrolling in a program that will provide you with debt counseling. It works the same way as a debt settlement but the funds will be handled by the debt management company. They will consolidate your debt and pay off your creditors for you – getting the payments from the account that you will be funding of course. They will also help you lower the interest rate, monthly payments and the outstanding balance by negotiating with your creditors
7. Paying the Monthly Balance :  Paying on your own involves assessing your debt, putting together a plan to pay off your debt, and making the plan work. You may have to call your creditors and lenders to work out a payment schedule or to ask for a lower interest rate. If you go this route, you're responsible for sending monthly payments to all your creditors