What are the three types of real estate investment loans?
 1.Traditional bank loans
With a conventional loan, you can expect to make a 20% down payment of the property value to obtain it. Another consideration is that unlike USDA or FDA loans, the federal government doesn't offer any security for traditional bank loans; you're solely responsible for providing collateral.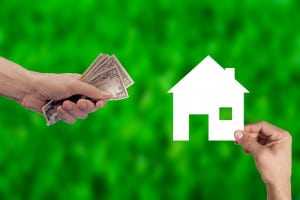 Concerning the down payment, you may end up paying a deposit totaling 30% of the property purchase price. For the bank to approve your loan application, it'll take into account:
Your credit score, including your credit history.

The interest rate applicable to the loan

Your income and assets

Your proof that you can pay the mortgage that already exists and the investment property monthly repayments

Availability of a six-months of cash set aside to repay the mortgage.
2.Fix-and-flip loans
They're short-term loans that allow you to make home renovations to put your property back on the market within a short time. Offered by hard money lenders, you can borrow the loan against your property. Additionally, you may get the fix-and-flip loan from crowd-funding platforms.
Compared to conventional bank loans, it's easy to get a fix-and-flip loan from hard money lenders. Although lenders will still consider your income and credit score, your chances of success are high if the property investment looks profitable.
Another positive thing is that loan application and approval may take a shorter time, unlike a traditional bank loan with lots of paperwork.
Its weaknesses include:
Interest rates may be quite high.

The repayment period may be short.

Origination fees and closing costs may be high.
 3. Home Equity Loan
You can tap into your home equity loan or home equity line of credit (HELOC) to fund your investment in real estate. The difference between the two is that you'll receive a lump sum on the home equity or second mortgage loan at its beginning. 
But HELOC is for financing those expenses or needs that occur from time to time, and as such, you don't get the loan at once. You can access it as your financial needs arise; it's like a revolving fund.
In summary, there are three types of real estate investing loans, including bank loans, fix-and-flip loans, and home equity, which you can use for property investment.