Safeco is primarily an insurance service provider, but just like many other insurance companies, Safeco also provides roadside assistance to its customers. If you are a Safeco insurance customer, you will get roadside assistance at a discounted price, but you may have to pay the full price if you don't have an active subscription from Safeco. In this article, we have shared all the details about Safeco roadside assistance. You can scroll to the next section and check out what offers are available with roadside assistance.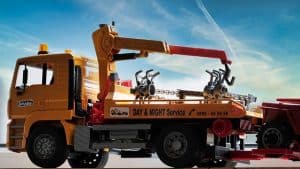 More Information
The level of service that you will get with roadside assistance can depend on the package you subscribe to. However, things are pretty straightforward when it comes to Safeco roadside assistance. They have just one standard package that includes all the support services. We have shared the list of services below. Also, Safeco roadside assistance provides motorcycle roadside help, which is a must-have for everyone who loves to ride motorcycles.
Towing Services
Battery Services
Flat Tire
Fuel & Flued
Lockout services
Safeco Roadside Assistance Phone Number
If you need roadside assistance and support from Safeco, then call 1 877 762 3101. The customer care number is available 24×7, and you need your policy details along with the details of your location. Once you share the problem that you are facing, the Safeco team will be able to dispatch a support vehicle for you. 80% of the time, the support vehicle can help you immediately, but in the rare scenario, the car would need to be towed to the nearest service centre. The official website for Safeco roadside assistance is – https://www.safeco.com/claims/auto-claims/roadside-assistance. Lastly, getting support from the Safeco Mobile App is also possible. You can download it on the Android or Apple Device using this link.