Penske is a rental company that provides you with storage solutions and trucks. If you need a truck for transportation, then Penske is there for your help. They have a very reliable service, and their trucks are well maintained, but an emergency can strike anytime. So, what do you do when you have rented a Penske truck? How do you get the assistance and get back on the road? To deal with any such emergency, Penske provides 24×7 roadside assistance free of cost with every rental booking. You can learn more about the same in the sections below.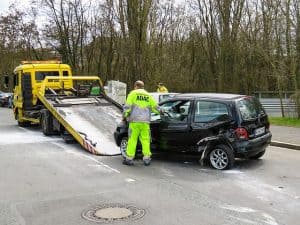 More Information
Penske roadside assistance offers support for almost every issue you may face with your truck. It can be a mechanical issue, fluid leakage, truck flat tire, or any other issue. You can even call them for electrical problems that make it impossible for you to drive the truck. This is the main advantage of renting from Penske, as they provide robust roadside assistance. Moreover, since renting out the truck from Penske, it becomes important to let them know about the breakdown or any issue. This will help you protect your interest and the safety deposit. You can check out their official website if you have more questions about Penske roadside assistance.
Penske Roadside Assistance Number
You can call Penske roadside assistance if you need support with Penske equipment. You can explain to them the nature of the problem, and you can give them your service location. The team will start working with the Penske support network, and they will provide you with immediate support. As mentioned earlier, Penske roadside assistance is available 24×7. The calling number for the support is 1 800 526 0798. If you are experiencing any life-threatening emergency, you are requested to dial 911 immediately. Lastly, the official link for Penske roadside assistance is https://www.pensketruckrental.com/renting-from-penske/roadside-assistance/.