If you drive a Mercedes, you don't have to worry about being stranded on the road. Mercedes Roadside Assistance is always available at your disposal. They are very proficient in offering support, and they are very quick. Most of the time, Mercedes will be able to reach out to you within 30 minutes of logging a complaint. In such a case, we always recommend keeping the details of Mercedes Roadside Assistance handy. In this article, we have shared all the major details about the same. So, go ahead and refer to the sections below to get more information.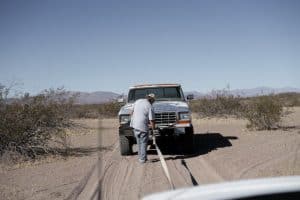 Services Offered Under Mercedes Assistance
If you want to know more about services under Mercedes Roadside Assistance, you can go ahead and check out more information. We have listed all the pointers below.
You get towing support in case of mechanical issues or accidents. In addition, the vehicle is towed on a flatbed to ensure there is no damage to the vehicle.
In case of a breakdown, you also get trip interruption services where you can claim a reimbursement of up to $300 per night for lodging, travel and food. You should be at least 100 miles away from home.
You also get an on-site technician with specialized tools to look into minor issues, flat tyres, jump start, refuelling issues and other similar issues. You can share your concern with the helpdesk, and they can clarify the repairs required.
Mercedes Roadside Assistance Contact Number
If you are stuck in an emergency, dial 1 800 367 6372 and share the details. The support will be dispatched. In addition, you can also use the Mercedes Me App and get support. In some Mercedes Cars, there is an SOS button. You can press the button and get a call back from Mercedes Support immediately. The official website for Mercedes Roadside Assistance is – Click Here.