Kia is a South-Korean automotive brand that manufactures cars. Their products are popular, and they are also considered to be reliable. In addition to this, Kia is known for its fuss-free maintenance. We have always been an advocate of roadside assistance, so, in any case, you must buy Roadside Assistance for your vehicle. Purchasing roadside assistance from the manufacturer ensures that you get good service and that the car is taken only to the authorized workshops. This is considered to be a great advantage. So, if you have a Kia car, we recommend buying Kia Roadside Assistance. Below are more details about the same.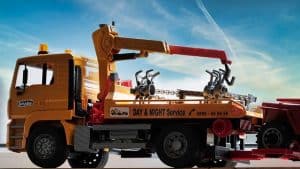 Coverage Under Kia Assistance
Kia Roadside Assistance comes with international levels of support under this program. We have shared more information about the coverage in the pointers below. It is worth buying Kia Roadside Assistance if you own a Kia Vehicle.
Onsite Recovery and Vehicle Recovery in case of a road accident or breakdown.
Fuel Delivery in case of Incorrect Fueling or Out of Fuel Situation. The brand offers 5 L fuel-free once a year.
Kia Roadside Assistance also offers free taxi arrangements for up to 100 Kms in case of breakdown or accident.
Replacement of Tyre
Jump Start and Battery Replacement
Key Retrieval, Lost Key and Broken Key Assistance
Minor Onsite Repair Services
Relay Urgent Messages to Friends & Family in case of Accident or Vehicle Breakdown.
Medical & Legal Coordination wherever required.
Kia Roadside Assistance Contact Number
The helpline number for Kia Roadside Assistance in India is 1800 108 5000. Once you call them, you need to share your VIN with the agent. You also need to give your location and share the details about the problem. Once that is shared, the customer service executive will share the further course of action along with the ETA. The official website for Kia Roadside Assistance is https://www.kia.com/in/service/kia-owners/road-side-assistance.html.