Hyundai cars are some of the most reliable vehicles on the road. The amazing part of the Hyundai vehicles is that roadside assistance is offered free of cost if your car is in warranty. Once your vehicle is out of the warranty, you can buy additional roadside assistance. Now, you can purchase roadside assistance from any brand, but we usually recommend choosing the in-house roadside assistance from the manufacturer. The Hyundai Roadside Assistance can prove to be of great use, especially if you are in an emergency. So, let us learn more about the services below.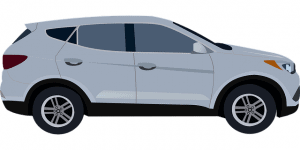 Also Read: triple aaa roadside assistance
Benefits of Hyundai Roadside Assistance
You can't deny the fact that Hyundai Roadside Assistance is very beneficial. We have also documented some additional benefits for you in the section below.
The brand offers 24×7 assistance across the country.

The brand offers tyre-related services where it can help you replace a flat tyre if you already have a spare tyre.

In case of an accident or a breakdown, Hyundai Assistance will tow your vehicle to the nearest Hyundai Workshop. 

You can get a jump-start service from the brand if you have a dead battery.

In case of an empty fuel tank, contaminated fuel, or incorrect fuel, Hyundai Assistance can be of great help. They can also provide you with support for your Hyundai Electric car.

Hyundai Assistance offers help during locked key, broken key or lost key issues which may have restricted your entry into the vehicle.

Hyundai Assistance can also help you arrange a taxi for you so that you can reach your destination. You must pay the cost of the fare.
Also Check : GEICO Roadside Assistance Service
Hyundai Roadside Assistance Contact Number 
Hyundai is a global organization, so you can visit its official website at www.hyundai.com. You can navigate your way from there to get the information about roadside assistance. In India, the Phone number is 1 800 102 4645. The direct link to the website is https://www.hyundai.com/in/en/connect-to-service/road-side-assistance/post-warranty.
Disclaimer : The information on this website is for general informational purposes only. Saveoursavings.org makes no representation or warranty, express or implied. Your use of the site is solely at your own risk. The information on our website is not a substitute for professional financial services. Saveoursavings.org is not responsible for the actions users take based on the site's content. Road assistance contact Numbers may change any time , So it is always advisable to check the contact number in the official Website.