Hertz is a car rental company, and many people across the globe use it to get cars for rent when they are travelling away from their homes. Hertz is known for a wide buffet of vehicles, and as a car rental company, they also understand that things can go wrong. In case of an issue with the rental car, it is better to contact Hertz roadside assistance so that they can guide you with the recovery procedures. Please note that Hertz roadside assistance only covers mechanical defects, and we have shared more information below.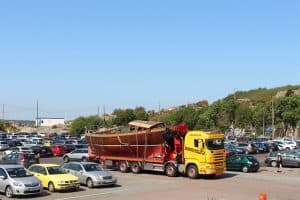 More Information
Hertz has two levels of roadside assistance policies. The first is basic roadside assistance which comes complimentary with your car rental. The basic pack only covers the mechanical problems. While booking the car, you can also get Hertz Premium Emergency Roadside Assistance. The premium package is available at a small premium and covers the non-mechanical problems that might arise from an accident or collision. In the premium Hertz roadside assistance, you also get a 90-minute roadside assistance guarantee, key lockout services, lost key services, dead battery and jump start services, out-of-gas services, spare tire change services and $1000 of travel interruption cost.
Hertz Roadside Assistance Phone Number
If you are stuck in an emergency, then you need to dial 1 800 654 5060. You can use this number for basic and premium Hertz roadside assistance. If you forgot to add the Hertz roadside assistance during the booking, you could also add it while taking the delivery of the car. You can access more information about Hertz Roadside Assistance by visiting this page. In case of any questions, you can call the helpline number or clear it with your service manager while taking the car. We hope this information will help you while seeking support from Hertz.