GEICO stands for The Government Employees Insurance Company. It is the second-largest insurance company in the United States and only comes after State Farm. Berkshire Hathway owns GEICO, and at present, it has over 24 million vehicles under its coverage. GEICO also offers roadside assistance which is of great help during any contingency. The customer commitment of GEICO Assistance is also outstanding, and you can get support anytime if you have their policy. They are very reliable. Find out more information about GEICO Roadside Assistance in the sections below.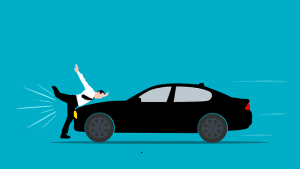 Also Read : NRMA Roadside Assistance Service
Coverage Details
As a part of GEICO Roadside Assistance, the following things are covered under the insurance.
Towing the vehicle to the nearest repair centre

Tire change when the spare is available

Locksmith services for up to $100

Battery jump start

Fuel delivery at the actual cost of fuel

Winching the vehicle out of snow, mud or water
Cost & Getting Help 
The cost of GEICO Assistance comes out to be as low as $14 per year. In such a case, it becomes a must-have to have GEICO Assistance for your vehicle. When you need help, open the mobile application and key in your details. The support should arrive in not more than 60 minutes.
Geico roadside assistance telephone number
If you want help from GEICO Assistance, you can reach out to them through their mobile application. The mobile app can help you get help in less than 2 minutes, and they are available 24×7. In addition, the app also has a GPS locator that can point the support staff to your location. The mobile app also has a service tracker feature which shows you the present location of support staff. Click here to download the mobile app, and click here to visit the official website.
Disclaimer : The information on this website is for general informational purposes only. Saveoursavings.org makes no representation or warranty, express or implied. Your use of the site is solely at your own risk. The information on our website is not a substitute for professional financial services. Saveoursavings.org is not responsible for the actions users take based on the site's content. Road assistance contact Numbers may change any time , So it is always advisable to check the contact number in the official Website.