ClickBank.com is an international portal, which makes financial transactions a lot easier online. You can not only accept credit/debit cards but also have many other ways to make buying and selling easier on your website. You can find loads of people on the internet who have already set up good businesses using the power of Clickbank.com.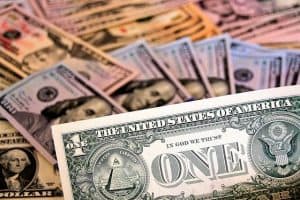 You can become an affiliate of ClickBank and choose products from the vast variety available. This is the most preferred mode used by people. Becoming an affiliate of ClickBank is absolutely a simple procedure. You have to provide them your details, especially your mailing address i.e. the address where you receive your payments.
What You Need To Be A ClickBank Marketer
You need to sign up with ClickBank, it's easy and quick. You only need to provide basic information to get yourself signed up. To make a sale through ClickBank you need two web pages: a Pitch Page and a Thank You Page. These pages must be at your own website – ClickBank does not host web pages.
The Pitch Page is the web page where you describe the product to the customer, and convince them of the value of your product. On this page, you will need to direct the customer to a ClickBank payment link to buy the product. You also need to remember to provide this following info: Provide a detailed description of the product. Explain how the product will be delivered (web page, email, etc). Explain how long delivery will take (instant, 5 minutes, etc). Include the ClickBank payment link.
The Thank You Page is the page customers will see after they purchase a product. Customers will only reach this page if their purchase has been approved. On this page you need to: Thank the customer for making a purchase. Display your email address so that you can provide technical support if the customer has questions about the product they purchased. ClickBank does not provide technical support for specific products. Do not simply make a clickable email image or button. You must actually display your email address visibly so that the customer can see it and have a record of the address. Remind the customer that his or her credit card or bank statement will show a charge by ClickBank or CLKBANK*COM rather than a reference to your specific product. Therefore, your reminder should be prominent. Often customers request refunds because they forget that ClickBank is handling the purchase. Collect additional information from the customer, if necessary make an "exit link". Once the customer sees the Thank You Page, make sure they have at least one link to follow.
Growing Your ClickBank Business Over Time
There are more ways to make money with clickBank, here are some tips you can use after you have already started with your clickBank account:
Sign up your own ClickBank affiliates – Just by signing up with ClickBank as a vendor, you can start recruiting affiliates to sell your product almost immediately – and if affiliates are receiving commissions from selling your product, which means you are making money. You can define exactly what level of commission you want your affiliates to receive – personally I give my affiliates 50% so we're both on an equal footing.
Send ClickBank new clients – You can earn cash just by promoting ClickBank itself, – it's not big bucks, but it's useful as an additional income stream with commissions ranging between $0.05 and $10.00.
Promote a ClickBank Storefront – ClickBank's own Marketplace is fairly limited in terms of functionality, but various companies offer a 'storefront' for all (or some) of the products listed in ClickBank's Marketplace, and each one of which will have your ClickBank affiliate nickname attached.
The idea is that you promote your own storefront, and get commissions from people who visit and go on to purchase products that are listed. With ClickBank, you can set up your account with the minimum amount accumulated to be sent a check. ClickBank sends checks every two weeks so if you've reached your minimum every two weeks, you will receive a checks. Usually you will receive your checks promptly. Furthermore, ClickBank gives you customer support and provides real-time sales reporting and statistics. You can also automatically track which affiliates have sold your product.