Consumer debt is on the rise nowadays. Banks are actively promoting credit and loan services to everyone, regardless of ability to repay the debt. The consumer trend now is to spend money that one does not have. It is convenient to buy with credit card but consumers faced serious problems trying to get out of debt when it is time to settle the debt.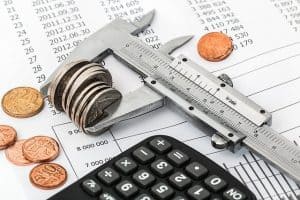 Debtors should seriously consider enlisting the help of professional debt settlement companies for debt advice and solutions. There are several factors to consider when choosing a debt settlement company. These factors are essential because the company is supposed to help debtors manage their debt better than they themselves could. Firstly, check to be sure that the debt settlement company is approved by the government and will help to settle debt legally and professionally.
Then it is recommended to get a quote of the price that will be charged by the company for its services. It is even better if verbal negotiations are documented for legal purposes. This will ensure that both parties have their interests protected. No upfront fees : A Debt Settlement company should not charge you any fees unless or until they settle your debt. This is not only the most ethical way to do business and it's also the only legal way to charge fees.
Debt settlement companies have very different payment systems. Some will only accept upfront payment while others allow debtors to pay in installments. Whatever the systems may be, debtors should seek for some service guarantee, such as not having to pay the fee if they fail to settle the debt. Sometimes the companies may even offer bankruptcy assistance, which means should debtors be bankrupt even after they tried helping, part of the program fee will be refunded to help pay for clients' bankruptcy attorneys.
Based on turnaround time :  Although it is quite rare, some debt settlement cases can take up to 3-5 years to come to a close. The best settlement companies have a track record of getting the job done in a timely manner because they have established firm relationships with the major financial institutions
The choice of a debt settlement company may make or break debtors. Hence, debtors should do everything possible to seek debt settlement company that has good credentials to help them.